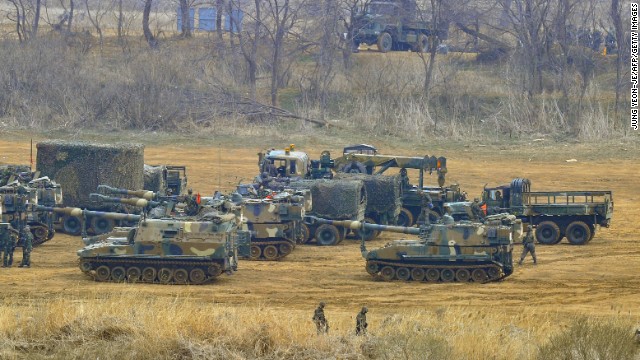 Seoul, South Korea (CNN)
-- North Korea is showing signs it could be preparing to carry out a new nuclear test, South Korea's Unification Minister Ryoo Kihl-jae said Monday, according to the semi-official South Korean news agency Yonhap.
Ryoo made the comment in response to a South Korean lawmaker who cited unspecified reports suggesting there had been an increase in activity near the site of the North's three previous underground nuclear tests, Yonhap reported.
The South Korean government had said Sunday that it believes
North Korea
may test a missile about April 10, citing as an indicator Pyongyang's push for workers to leave the Kaesong Industrial Complex by then.
Seoul "is on military readiness posture," South Korea's Blue House spokeswoman Kim Haeng said in a briefing. She said national security chief Kim Jang-soo also based the assessment on North Korea's hint to foreign diplomats in Pyongyang to send personnel out of the country.
The Blue House is the office and residence of South Korea's pr
esident, similar to the White House in the United States.